There are various ISP's in Ontario area with several different options for internet and provide unlimited high speed internet plans for residential users. They also may have various special offers running on the internet plans throughout the year permanently. For instance like promotion codes.
The benefit of having Internet access with CanNet Telecom is enjoying the unlimited high speed internet with extra savings of $10, which means you can buy cable 100M internet plan at $49.98/m for 2 years.

We give an easy way to customers to directly access the internet , which is the most easiest way than ever to offer customers deals, or to find deals from nearby stores yourself.
High Speed Cable Internet has had a strong, positive impact on the productivity of plans across the Ontario.
Your High Cable internet packages Ontario will include:
High Cable Speed Internet
Unlimited downloading
Save $10 each month
Buy at $49.98/month for 2 years.
No Term & Hidden Fee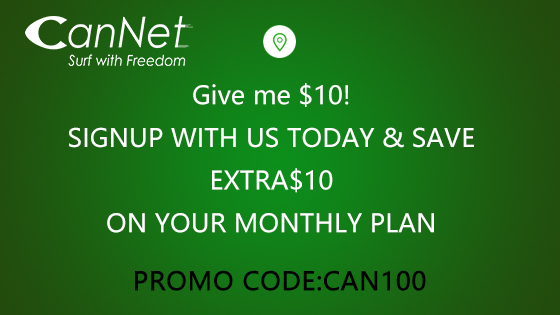 If you are unclear about any of the above, feel free to give us a call at 416-800-2323 and we would be happy to answer any question.