Unlimited Cable Internet – High Speed, Low Prices & No Term
Hello everyone! Are you finding the way to cut down the internet bills, if yes than you are on the right place. Take an advantage of CanNet's special promotion offer running right now, which is cable plans at low prices, all plans are without data caps, when you subscribe to any cable plan where Rogers, Bell, Cogeco or Videotron is the underlying network provider you will save additional $10 every month too.
CanNet offer Cable high speed internet at just $49.98/month. Also all the internet plans we offer are unlimited with no data caps and we don't require any term. Select the internet plans from our website and get the best value internet service on the market today. We have plans for every household bandwidth need and budget.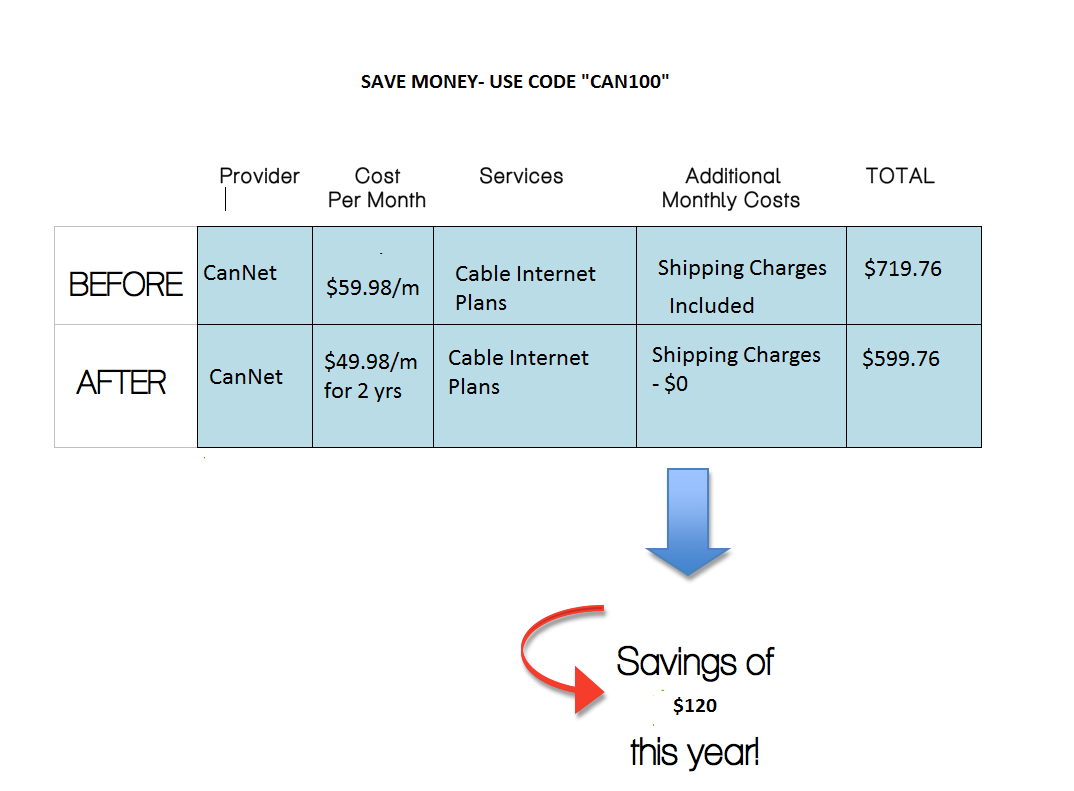 So if you are thinking about signing up to CanNet Telecom – don't delay. Presently's its an ideal opportunity to make the move to CanNet dependable, high speed internet and get the best deal on unlmited internet.
Note- Use Promotional Offer "CAN100". Join CanNet today and enjoy the saving and discounts on your Internet and get benefit each month.